September 19, 2023
Good news! Bite-Sized Parenting by Sharon Mazel is available today!
MVP is proud to announce the book launch of our friend, Sharon Mazel. Today is the "official" launch day of Bite-Sized Parenting, Your Baby's 1st Year!
We're also excited to host Sharon on November 12th at the Manhattan Valley Pediatrics office to support the launch of her new book, get your copy signed, and answer more questions for new parents. Save the date!
About Bite-Sized Parenting: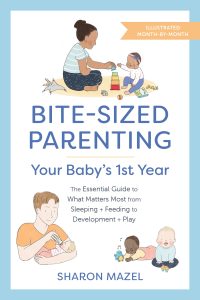 In Bite-Sized Parenting, Sharon Mazel, one of America's most trusted parenting experts, presents the latest, most practical science-backed advice that new moms and dads need most, without judgment and in an engaging visual format. Bite-Sized Parenting is designed to make parenting in the first year less complicated and stressful. Its month-by-month format and full-color illustrated infographics—nearly 100 in all—are filled with expert medical, behavioral, nutritional, and developmental details aimed at empowering parents to care for their little ones with calm and confidence.
Each month, readers will learn:
Your baby "by the numbers": expected ranges for your baby's sleep times,
feeding amounts, weight gain, and more.
Age- and stage-appropriate guidance on feeding and eating, naps and night-
time sleep, baby care and playing, and more.
Support for how you may be feeling in your baby's first year—with reassurance
that you're not alone.
About Sharon Mazel:
Sharon Mazel is an internationally recognized parenting and pregnancy expert, author, journalist, speaker, parenting coach, and mom of four with over twenty-five years of experience in the field. Sharon reaches hundreds of thousands of new and expectant parents with her popular parenting and pregnancy guidance on social media, parenting coaching, digital resources, and parenting courses.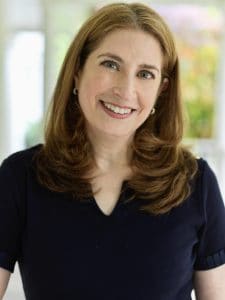 Sharon's social media has been called one of the "Most Educational IG Accounts" for new parents and one of the "Best Instagram Accounts for New Moms."Sharon is the author of Bite-Sized Parenting: Your Baby's First Year and was previously with the What to Expect book series. Sharon's writing and guidance have also been widely published online and in numerous publications including WhatToExpect.com, EverydayHealth.com, Parenting Magazine, BabyTalk Magazine, The Washington Post, and others. She was also the executive producer of an educational video series at the Yale University Child Study Center. Learn more about Sharon on her website, www.sharonmazel.com.