Welcome to Manhattan Valley Pediatrics
We know that finding the right pediatrician is important for both you and your little one. Our goal at Manhattan Valley Pediatrics is to create a warm, welcoming office where families feel supported.  For the past 13 years the founders of MVP have been working in pediatric practices learning what works and what doesn't.  We have come together to form a practice we would want for our own children, in our own community. We practice personalized pediatric care, using the most up-to-date information and technology to keep kids and parents happy and healthy.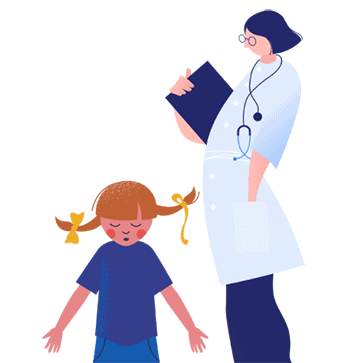 Our Team


Join our Mailing List
We would love to keep you in the loop by adding you to our mailing list. Simply click the button below to be added!
Prenatal Information
We know that finding the right pediatrician is important for both you and your little one. Our goal at Manhattan Valley Pediatrics is to create a warm, welcoming office where families feel supported.
Please join our staff
every Tuesday at 7:30 p.m. on Zoom
to learn more about our practice. These weekly events are for families seeking a pediatrician for their newborn. After registering, you will receive a confirmation email containing a link about joining the meeting. Please sign up for a session
HERE
Families will also find helpful information and
tips for new parents on our Instagram clip
.
To register for a prenatal appointment
please email us at
prenatals@manhattanvalleypediatrics.com
Our team is looking forward to getting to know you and serving your family's healthcare needs. Come grow with us!
Testimonials
Patient of Dr. Hoffman
Dr Hoffman provided the most caring, supportive, practical and thoughtful care to my two young children, and myself as a new mom with lots of questions. From the earliest newborn days Dr Hoffman was consistently comprehensive in her care yet never alarmist. She helped us through early issues with weight gain, colic and reflux with great compassion and respect for our family. Whenever we saw or spoke to other doctors in the practice, they echoed the same level of care. We are so grateful to have found this practice for our children and know they are in the best of hands.
Patient of Dr. Grant
We've been going to Dr. Grant for many years and we have never left her office unsatisfied. Dr. Grant provides excellent medical and customer service to all her patients and families. My kids love her!
Patient of Dr. Gati
Dr. Gati is exactly the type of pediatrician we were hoping to have for our newborn. Beyond being an excellent doctor, she is warm, caring and relaxed (in the most professional way). We feel so fortunate to have found her.
Patient of Dr. Nowell
I have been a patient of WEST CARE PEDIATRICS since August 2000. I always believed Max Van Gilder would stay there until my children graduated college because he was the smartest, greatest, kindest doctor in all of Manhattan. That's not reasonable. Max retired last summer and I met Dr Lisa Nowell (his replacement) and this office is going to thrive. She is just what Max ordered! A bright, energetic, kind and thoughtful pediatrition. She treats my three children with respect and generosity.
Patient of Dr. Saha
Dr. Saha is amazing. He is caring and attentive. As a first time mom he answered all of my questions and was even concerned about my well-being and how I was handling motherhood. I would recommend him in a heartbeat.


Let us be your MVP today!
01
Book an
Appointment
Whether its for a sick visit, a regular check up or to get your camp forms completed, call our office to set up an appointment.
02
Complete your
Health Forms
If it's your first time visiting us, be sure to download the registration forms you need to fill out, and complete them prior to your visit so that you can save time at the office! Also, if you're switching to our practice and want us to retrieve your records, be sure to download this form and then email it to  our office.
03
Visit
Our Office
Come and visit our colorful, fun and warm space. Get seen by our loving and caring team of doctors and staff.
04
Come
Again
We want to be part of your family and as such we want to make sure that your experience is 5-stars! Should you have any issues, be sure to let us know. Otherwise, see you next time!